Meet the Team
The games are real are to us. We scream at the television when things are not going right and fist pump and/or high-five each other when things are going right for our team. Put your passion about the teams love into words and join us!
Spencer Love:
World Heavyweight WWE Guru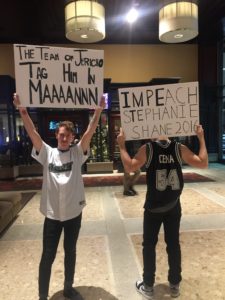 Len Nunes: Baseball Guy
 Joshua Berube: Sports Guru
Kail Schofield: NFL, NBA and overall GURU
Trevor Eliott: Fantasy Sports Prognosticator

Pedro Dorantes: Jobber WWE Contributor
Hayden Love: Intercontinental WWE Contributor
Interested? Next Steps… Send us an e-mail.